KORAIL will pursue the sustainable growth with the specialized activities of social responsibility under the vision of 'the People, the World, the Future, and the Railroad of the Republic of Korea.' KORAIL will become the foundation of Korea's growth by concentrating all the activities in order to realize the mission of the public enterprise and enhance the social value along with the growth of Corporation.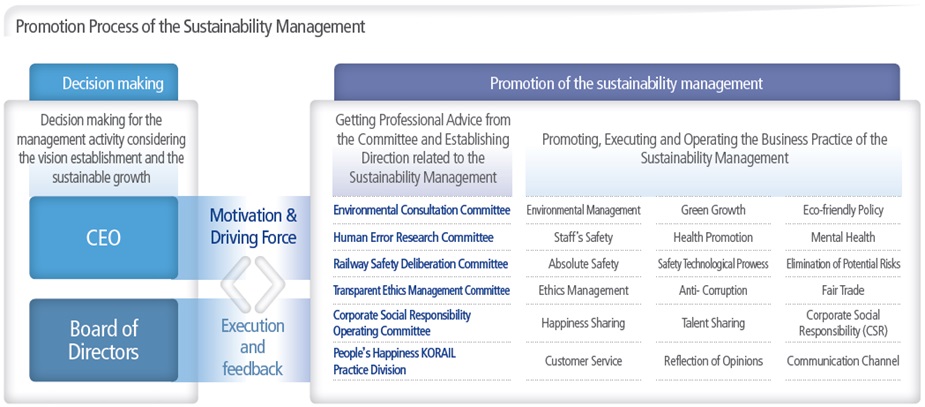 ---
Sustainability Report
---
Beginning from 2008, KORAIL has come to publish its 8th Sustainability report this year. This report makes public the activities and performance of KORAIL's sustainability management with our mission of 'the Railroad of the Republic of Korea devoted to the People, the World and the Future' as the center, and contains our endeavor to go forward 'KORAIL for the happiness of the people'. Especially, in the 2015 report, the report was composed of the content focused on the 7 promises presented by KORAIL as the national enterprise.
This report has been made in accordance with the GRI(Global Reporting Initiative) G4 Guideline which is the international standard of the sustainability report and ISO 26000, and we have abided by the G4 Core Guideline. In order to enhance the accuracy and reliability of the content, the report has been assured by independent external agency. The third-party assurance institution has confirmed that this report has abided by the G4 Core Guideline.