KORAIL, the Best Railway Partner
KORAIL is one of the world's best known enterprises in the railway industry.
TOTAL
ENGINEERING
SOLUTION
SALES AND
MARKETING
OPERATION
AND MAINTE
NANCE
RAILWAY
MANAGE
MENT INFOR
MATION
SYSTEM
STATION AREA
DEVELOP
MENT
TRAINING
AND
EDUCATION
Total Engineering Solution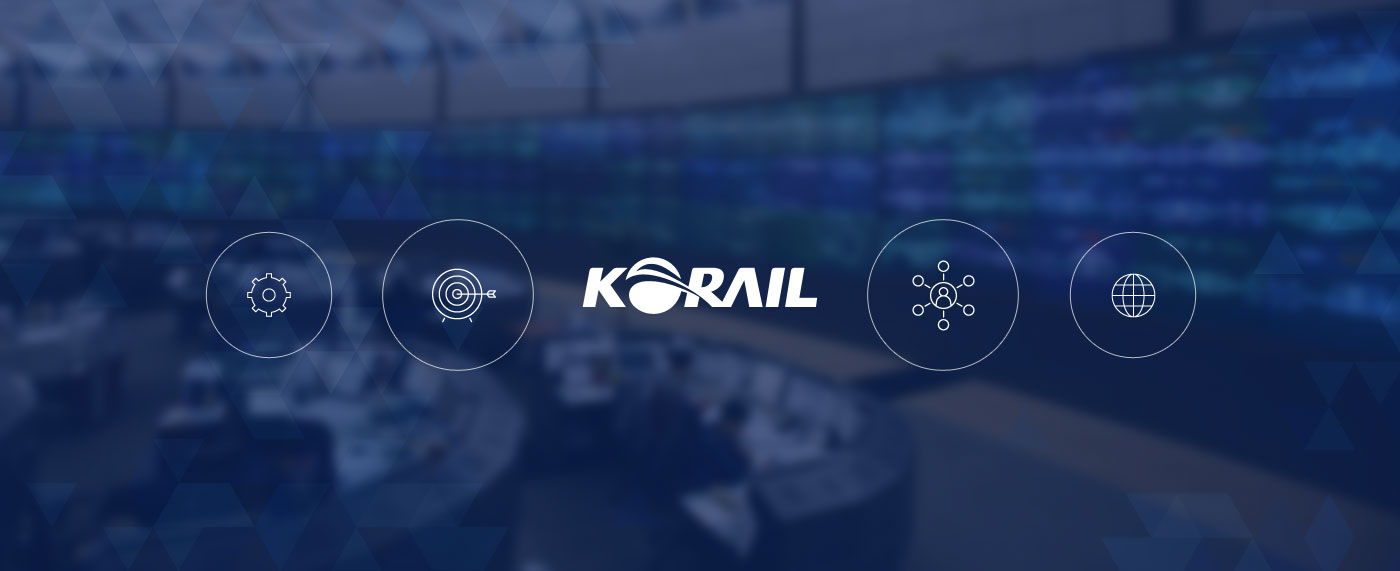 KORAIL has expertise in many fields of railway operation, consulting, feasibility study, project management, system engineering, technical advice, turn-key project, risk management, and staff Training.. In all the sectors covering railway administration, technology development, and management, KORAIL will provide the best service as the best partner that you want. KORAIL is ready to transfer its know-how in in the following areas.
Organization and personnel management at railway operators
Feasibility study and design of technical support for railway operation
Technical support for railway operation
Budgetary plan for railway modernization and construction
Train diagrams for efficient train operation
Education and training
Operation and maintenance of rolling stock as well as the electrical, signaling and communications systems
Sales and Marketing
Korail has accumulated the know-how of railway operation for over 120 years since 1899. We have firmly established a management and optimized sales system. We support a broad scope of know-how and technical advice on everything about regular and high-speed rails.
The Best Customer Service
Establishment of appropriate investment plans based on transportation demand
Proposal on fare and discount policies
Development of transportation plans for passengers, subways, and cargo trains
Planning of train schedule, crew management, reservation and issuance of tickets
Optimized Marketing and Sales Activities
Provision of know-how on digital and regular ticket issuance through mobile devices or ticket issuing machines
Sharing of know-how on sales promotion through mass media
Management on Voice of the Customer (VOC) and customer-centric operations
Development of service guides for customers and on-board services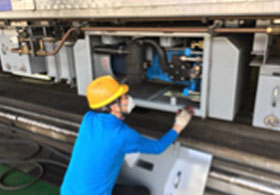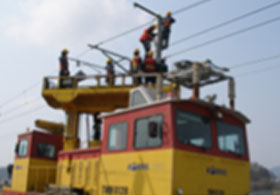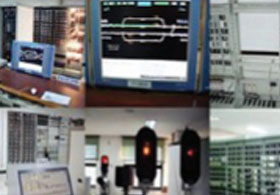 Operation and Maintenance
Korail is proud for its cutting-edge technologies. We provide comprehensive technological advice in relation to inspection, maintenance, replacement, and upgrading for railway safety. Moreover, we provide a reliable electrical and mechanical (E&M) system based on verified engineering and RAMS (Reliability, Availability, Maintainability, Safety) technology.
Rolling Stock
Korail supports maintenance technology on various types of rolling stocks.
Rolling stock maintenance facility evaluation
Optimization of a maintenance process
Designing of a rolling stock maintenance system
Training of technicians for rolling stock maintenance
Technical advice for renovations and upgrading
Electrical System
Conversion of railways to subways will lead to increased transportation capacity and higher speed with less energy consumption. Korail provides the best solution for converting railways to subways.
Electric supply facility
Catenary wire and feeder system
Remote control facility
Equipment
Measuring equipment
Electrical substation
Supervisory Control and Data Acquisition (SCADA)
Standardization of the maintenance process and training of professionals
Signal Transfer System
Operation and maintenance of the centralized traffic control (CTC) system
Connected system (relay, electric and computer types)
Blocking system
On-board signal transfer system (Automatic Train Control (ATC), Automatic Train Protection (ATP), European Rail Traffic Management System (ERTMS))
Safety system (Automatic Train Stop (ATS), railway crossing)
Site facilities (point switch machine, track circuit, traffic light, etc.)
Remote monitoring of railroad crossing and remote measuring system
Screen door system
Communications System
Train wireless system
Passenger information system 
Automatic Fare Collection (AFC) system
Communication network
Device for sending digital data
Railway civil engineering, facility and construction
Railway Civil engineering, Facility and Construction
Despite the high frequency of train operation, Korail boasts the world's lowest accident rate, widely known as the safest railway company.
Railroad system and railroad switch
Bridge, tunnel, roadbed
Railroad crossing and gradient separation facility
Station and structure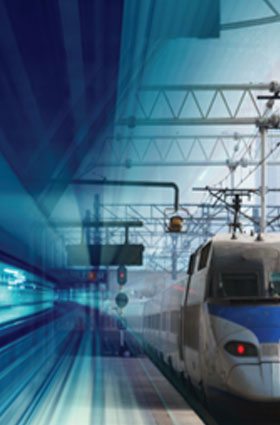 Railway Management Information System
Korail suggests a "ubiquitous" railway environment that is equipped with cutting-edge ICT.
Integrated Railway Information System (IRIS)
Drafting of expected demand and transportation plans
Optimized train/rolling stock/crew operation plans
Airline ticket reservation and issuance system
Logistics information system
Real-time train tracking system
RS inspection information system
Sales/marketing/profit management system
Enterprise Resource Planning (ERP) system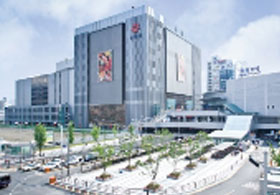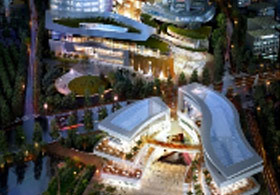 Station Area Development
Korail conducts projects on the development of railway assets and provides the most appropriate advice for a convenient integrated transport system.
Creation and execution of plans for new development projects
Comprehensive development of station's sphere of influence based on Transit Oriented Development (TOD)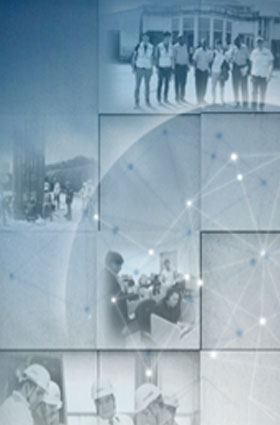 Training and Education
The International Railway Training Center for UIC Asia (IRaTCA) of Korail has been certified as the best personnel development center by the Korean government. We have acquired the ISO 9001:2000 certification for the engineer training system. Korail provides all sorts of railway training and education.
Training and Education System
Designing of a railway education and training center including accommodations
Educational materials and teaching method
Computer support education and online education system
Professional Education System
Infrastructure for marketing, operation, logistics, rolling stock, electricity, signal transfer, communication, power supply device, and others
Transfer of operation and management technology
Engineer Training Program
Seven types of simulators (diesel, electric locomotive, Electronic Multiple Unit, high speed, etc.)
Engineer aptitude testing program
On-the-Job Training
Seven types of simulators (diesel, electric locomotive, Electronic Multiple Unit, high speed, etc.)