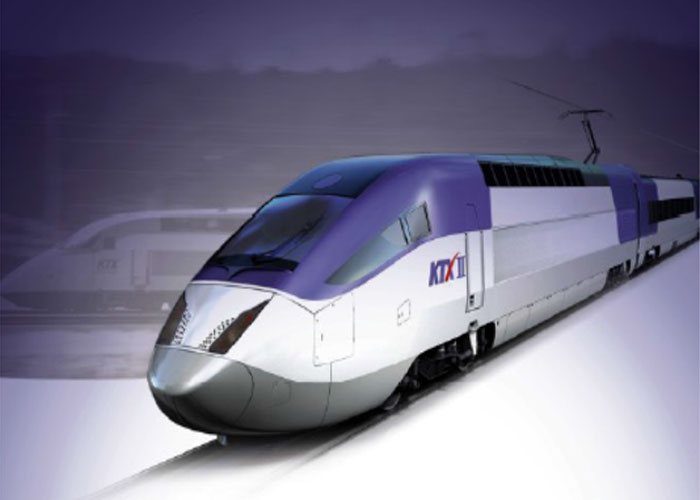 No. of trains61
No. of seats377
Max. speed330km/h
Locomotive

(L X W)

22,700 x 2,814(mm)

Length of train

201m

Output

11,769Hp

Weight

403ton

Braking distance

3,300m

Period of durability

30 years
KTX-Sancheon power transmission
Features
The train body is designed in the shape of masu salmon (sancheoneo in Korean) to reduce air resistance.

KTX-Sancheon trains were made as high-speed trains using the test car HSR-350X technology developed for a national R&D project. The first mass production train was released in November 2008. Its official name, KTX-Sancheon, was selected through the naming contest held in February 2010.

Increased the transportation capacity by driving 20 cars at the same time as double-deck operation was made possible for 10-car trains.